Interest Rates have been rising, typically for every 1% the mortgage interest rates rise, your buying power drops by 10%. Meaning if they rise 1% the $250,000 House you would afford at today's rate, your buying power will be decreased by $25,000 so you will only afford a $225,000 home.
This may not seem like much, however home values keep rising meaning you will not be living in the desired neighborhood or area you want by waiting.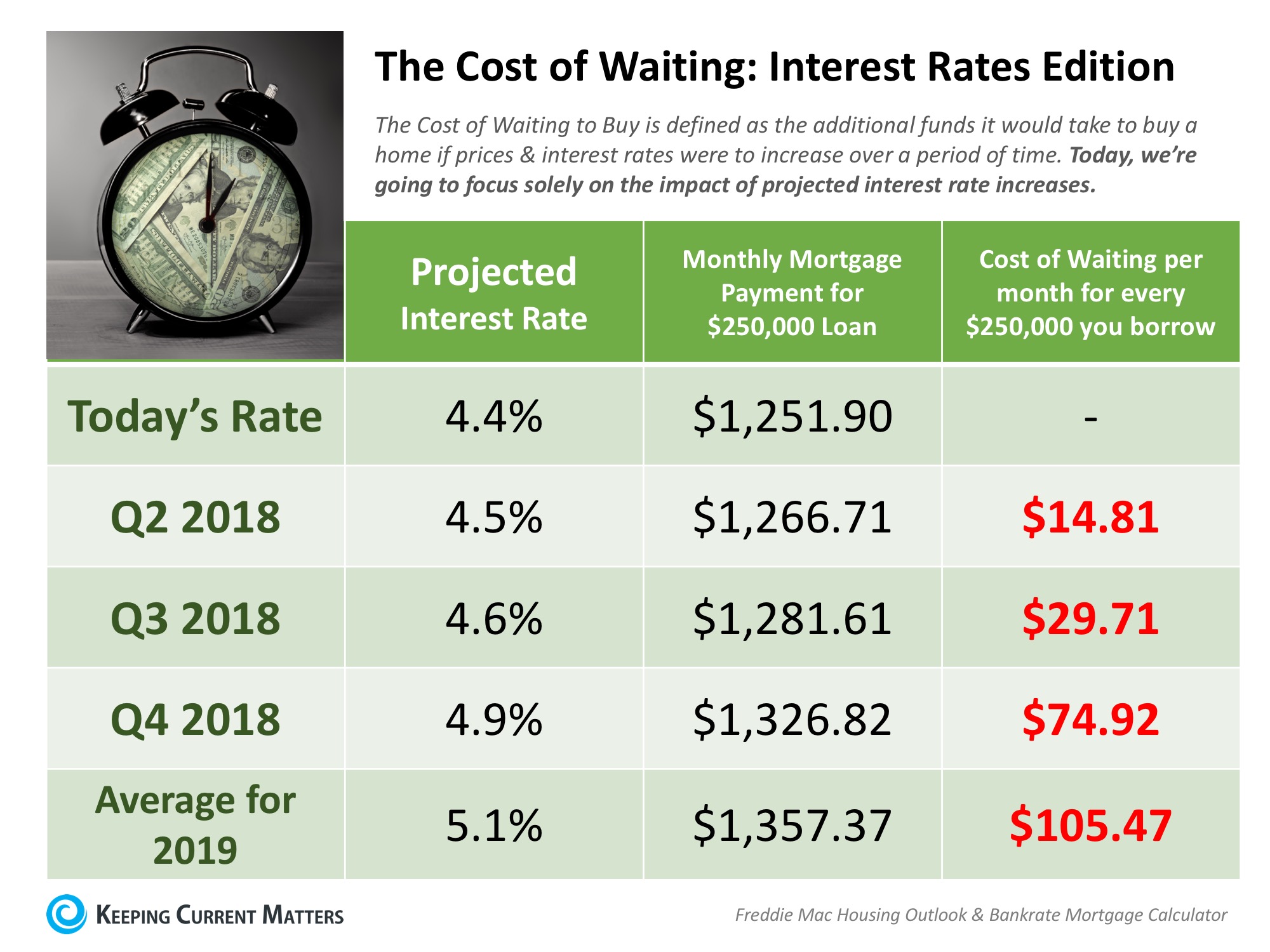 Some Highlights:
Interest rates are projected to increase steadily heading into 2019.
The higher your interest rate, the more money you end up paying for your home and the higher your monthly payment will be.
Rates are still low right now. Don't wait until rates hit 5% to start searching for your dream home!
If you are thinking about Buying, Selling, or Investing in Real Estate Contact Mary Cotton & Company at 954.557.8683.
Our team is caring and committed to helping you reach your real estate goals!